« Terug naar vacatures
Network Engineer
| | |
| --- | --- |
| Pijler | Loopbaan |
| Educatie | HBO |
| Contract | Fulltime |
| Sector | Zakelijke dienstverlening |
| Organisatie | Geant |
22 jun. 2020 | Amsterdam
In this varied and exciting role, you will be a key member of the Implementation team within the Operations department across our offices in Amsterdam and Cambridge. You will be responsible for fast paced and varied changes and enhancement to the physical network architecture.
You will work at multiple European Point of Presence sites implementing changes across the network to deliver services to our users, and constantly evolve and improve the network to drive continuous improvement across our infrastructure.
This is a permanent and full-time role. If the role is filled in our Amsterdam office, it will be offered as a 1-year definite contract, with the possibility of becoming indefinite thereafter.
Our ideal candidate
To be successful in this role you will have proven experience in installation, commissioning/configuration of Optical Transmission, IP routing equipment or associated technologies on site. You should pick up new skills and technology understanding quickly in order to add value to the team and the wider project.
You must be energetic and enthusiastic with demonstrable drive and tenacity when faced with any issues and problems. You should be able to work effectively independently and manage your own time in the most efficient manner. A good communicator and able to express challenges and complex problems in a clear and effective manner is essential too. You should also be able to work directly with other team members picking up quickly on the Implementation teams collaborative and focused approach to its extensive and wide-ranging workload.
Why work for GÉANT?
We offer a blazing-fast, cutting-edge network that connects scientists, researchers and academics across Europe and the world.
Thanks to our terabit network, 50 million researchers, scientists, academics and students can share record volumes of data unconstrained by location, solving some of mankind's biggest challenges.
Work at GÉANT and you'll be supporting critical research into sustainable energy, deep space, high-energy physics, earth observation, environmental disasters, medicine and more!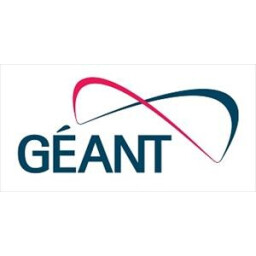 Solliciteren op deze functie
Loading...