« Terug naar vacatures
Senior Systems Engineer
| | |
| --- | --- |
| Pijler | Loopbaan |
| Educatie | HBO |
| Contract | Fulltime |
| Sector | IT-dienstverlening |
| Organisatie | Geant |
15 nov. 2019 | Amsterdam
GÉANT operates a variety of services, spanning from network, cloud and Trust and Identity services.
Building on the success of federated access, GÉANT has developed the eduTEAMS service, which is part of the Trust and Identity portfolio.
eduTEAMS enables research communities to securely access and share common resources and services. Leveraging the federated identities available from the global eduGAIN service as well as identities handled by social identity providers (i.e. Google, Facebook, etc.), eduTEAMS enables collaborative communities (such as research communities) to securely authenticate and identify their users, organize them in groups, assign them roles and centrally manage access rights for their resources.
In this varied and exciting role, you will be responsible for further development and operation of eduTEAMS. You will join the eduTEAMS DevOps team which comprises already a number of experienced developers and System Engineers. You will be following the agile methodology and will be interacting with the rest of the team.
This is a permanent and full-time role in our office in Amsterdam. It will be offered as a 1-year definite contract, with the possibility of becoming indefinite thereafter.
Our ideal candidate
To be successful in this role you must have proficiency with Linux Distribution (Debian / Ubuntu / CentOS) and the command line. You must have In-depth knowledge of Python and be proficient with git and git workflows. Hands-on experience with software automation and in-depth knowledge of Ansible are both required.
We are looking for someone who enjoys working in an open and collaborative manner while working on large, complex software projects.
Why work for GÉANT?
We offer a blazing-fast, cutting-edge network that connects scientists, researchers and academics across Europe and the world. Thanks to our terabit network, 50 million researchers, scientists, academics and students can share record volumes of data unconstrained by location, solving some of mankind's biggest challenges. Work at GÉANT and you'll be supporting critical research into sustainable energy, deep space, high-energy physics, earth observation, environmental disasters, medicine and more!
Benefits of working for GÉANT
You'll receive excellent benefits at GÉANT – we offer a generous holiday allowance and a 5% end of year allowance as standard. We also invest heavily in learning to help our people become the best at what they do.
Where the role and service allow, we offer flexible working (around core business hours) and the opportunity to work from home on an occasional basis.
The other benefits you receive will depend on the country you are employed in, but you can rest assured that these will include an appropriate pension scheme and the possibility of joining a collective medical insurance.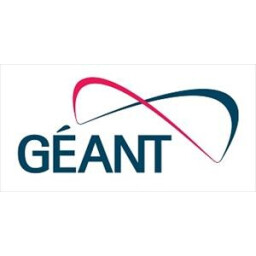 Solliciteren op deze functie
Loading...