« Terug naar vacatures
Security Engineer
| | |
| --- | --- |
| Pijler | Development |
| Educatie | HBO |
| Contract | Tijdelijk / projectbasis |
| Sector | IT-dienstverlening |
| Organisatie | Geant |
24 okt. 2019 | NL
You will be responsible for developing the GÉANT security toolset, undertaking options analysis and tool selection to ensure that requirements are met. This is a mid-level operational role that would be ideal for someone who has had some experience working in a similar or related role, ideally in a Security Operations Centre (SOC) environment.

The is a full time and permanent position that could be based in either our Cambridge (UK) or Amsterdam (NL) office. Please note that if the role is recruited into our Netherlands office, then it will be offered as a 1-year definite contract with the possibility of an indefinite contract being offered thereafter.

What experience and skills are needed for success?
We are looking for someone who enjoys working in an open and collaborative manner and has a positive, solutions focused approach. You will need experience of working in a similar or related role, ideally in a Security Operations Centre (SOC) environment. It is also important that you have experience working with network technologies.

To be considered, you should have experience in one or more of the following areas:
Demonstrable deep knowledge and understanding about netflow, how it can be used to investigate network-based events and experience with relative tools such as FlowMon, NfSen, Scrutinizer or Kentik.
Understanding and experience of operation and deployment with Open Source Intrusion Detection systems such Snort, Suricata or Bro.
Understanding, operation and deployment of DDoS mitigation technologies for ISP and related vendor products such as Radware, A10 or Arbor.
We are also looking for someone with experience with well-known firewall vendor technologies such as Sonicwall, Juniper SRX, FortiNet or Checkpoint, and a good understanding of how Information Security (IS) provides for the mitigation of exploitation of systems.

Why work for GÉANT?
We offer a blazing-fast, cutting-edge network that connects scientists, researchers and academics across Europe and the world. Thanks to our terabit network, 50 million researchers, scientists, academics and students can share record volumes of data unconstrained by location, solving some of mankind's biggest challenges. Work at GÉANT and you'll be supporting critical research into sustainable energy, deep space, high-energy physics, earth observation, environmental disasters, medicine and more!

Benefits of working for GÉANT
You'll receive excellent benefits at GÉANT – we offer a generous holiday allowance and a 5% end of year bonus/allowance as standard. We also invest in learning to help our people become the best at what they do.

Where services allow, we offer flexible working (around core business hours) and the opportunity to work from home on an occasional basis.

The other benefits you receive will depend on the country you are employed in, but you can rest assured that these will include an appropriate pension scheme and medical insurance.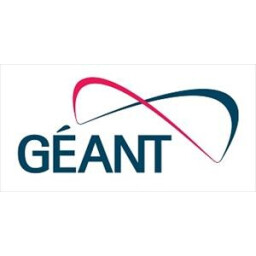 Solliciteren op deze functie
Loading...